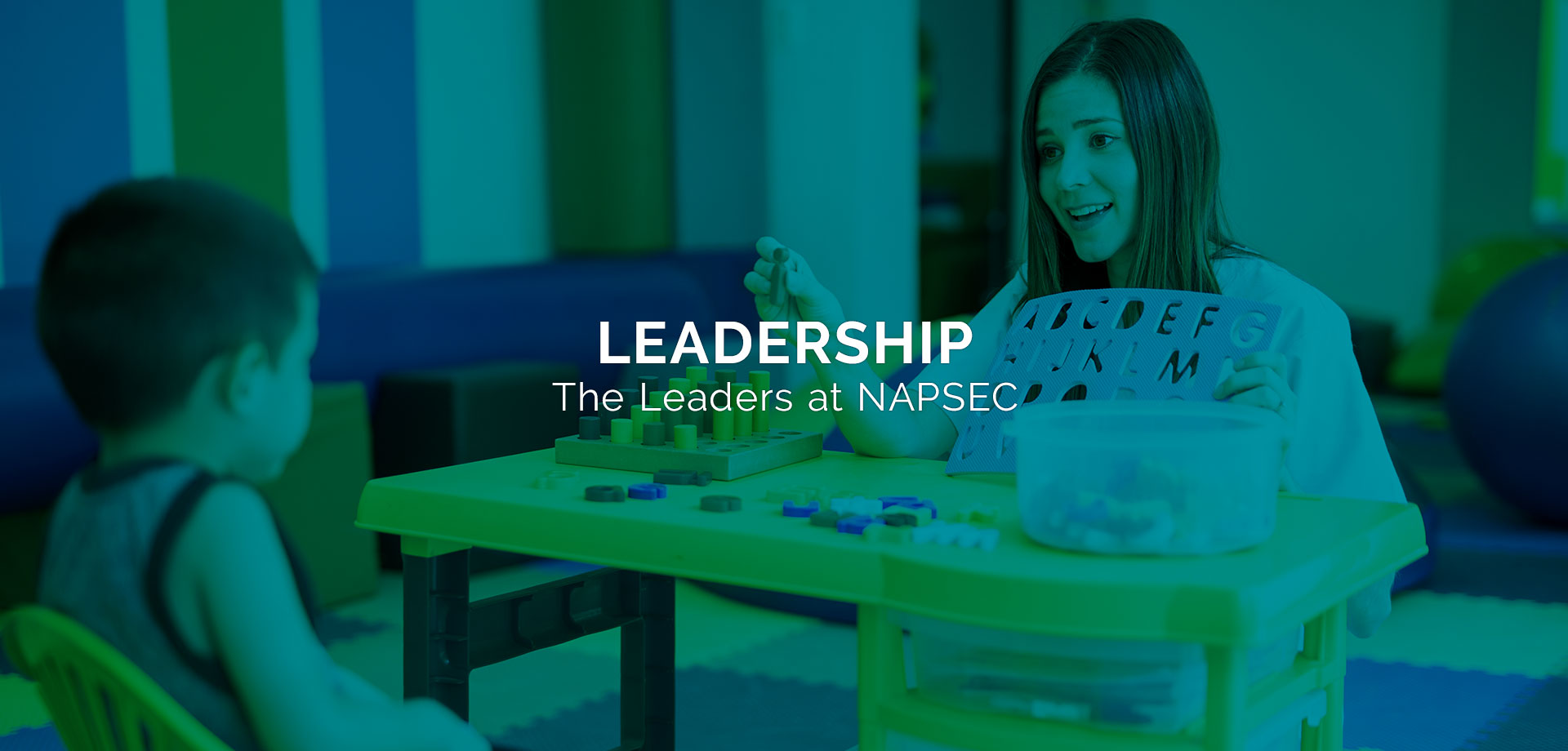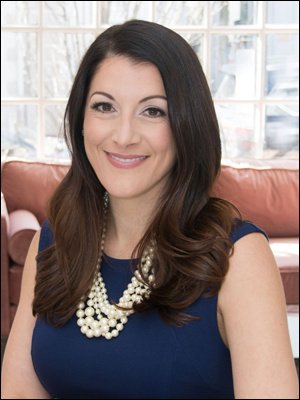 Danielle Damm
Executive Director and CEO
Danielle has served as Executive Director and CEO of NAPSEC since 2018. She leads the organization's advocacy efforts in shaping public policy to positively impact individuals served in member programs while supporting the growth of a collaborative membership network of nonpublic special education and adult service programs. Danielle is a government relations professional and former congressional staffer with nearly a decade of experience working with elected officials and private sector clients in Washington, DC. She has counseled heads of state and cabinet-level officials and has played a leadership role in directing influential advocacy campaigns for education, human rights, and global health issues. She holds a master's degree in diplomacy from Norwich University, a graduate certificate in intelligence studies from American Military University, and a bachelor's degree in international studies from the University of South Carolina.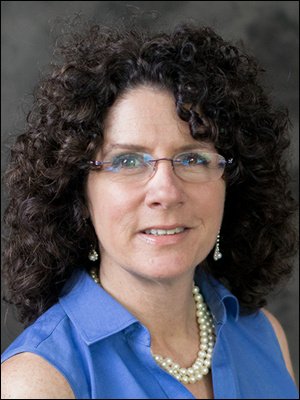 Dr. Linda Myers, President
Kennedy Krieger School Programs
Dr. Linda Myers is a Vice President of School Programs for the Kennedy Krieger Institute. She holds faculty positions as an assistant professor in the School of Education at the Johns Hopkins University (JHU), and with the Wendy Klag Center for Autism and Developmental Disabilities at the Johns Hopkins School of Public Health. Dr. Myers holds a master's and a doctoral degree in Special Education and School Administration from the Johns Hopkins University. She has over 25 years of experience in the field of special education with expertise in autism spectrum disorders (ASD). She currently serves on Maryland's Advisory Committee for the Home and Community Based Services Autism Waiver, on the National Association of Private Special Education Centers (NAPSEC) Board of Directors, and on the Board of Directors for the Maryland Association of Nonpublic Special Education Centers (MANSEF). 
---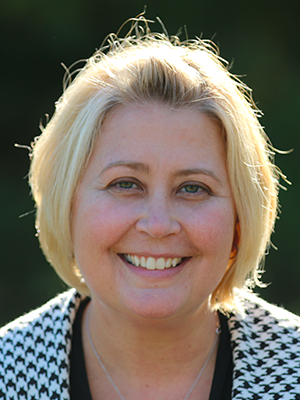 Dr. Rachel Tait, Vice President
Eden Autism Services
Dr. Rachel Tait joined Eden Autism Services (Princeton, NJ) in 2000 and is currently Chief Program Officer. In this capacity, she has oversight for all programs and services, including the Eden School, Extended Day, Respite, Adult Day and Employment Services, Adult Residential Program, Speech and Language Services and Outreach Services.
Dr. Tait holds a Bachelor of Science degree in Elementary Education, Master of Arts degrees in Special Education and Educational Administration and a Doctor of Education in Educational Leadership with a concentration in Special Education. In addition, she completed a post‐graduate certification program in Applied Behavior Analysis and holds certificates in Elementary Education and Special Education, along with both Supervisor and Principal certifications.
Dr. Tait has been an active member of NAPSEC since 2005, where she has served as the Chair of the Conference Planning Committee, and was elected to the Board in January, 2015. Dr. Tait is currently serving as Vice President for the NAPSEC board. In addition, she is currently the NCASES Chair. She was also was elected to the Executive Board of ASAH (New Jersey Private School Association) in February, 2016 and is currently serving as Vice-President.
---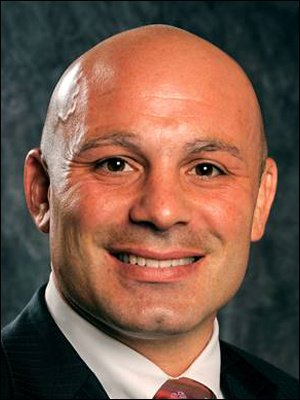 Dennis Morgan, Treasurer
Bancroft
Dennis Morgan is a seasoned leader in Special Education. With over 23 years leading and developing programs.  Mr. Morgan's expertise spans educational, vocational and residential services for children and adults with intellectual and developmental disabilities and autism. Mr. Morgan currently leads Bancrofts Network of Schools as Senior Vice President.  He is dedicated to nurturing growth opportunities for individuals served by Bancroft and the community at large. 
 Mr. Morgan serves as Board Officer (Treasurer) for both the National Association of Special Education Centers (NAPSEC), and the New Jersey Association of Approved Private Schools, ASAH.  Mr. Morgan earned his Master's degree in Educational Leadership from St. Joseph's University and his MBA from Villanova University. 
 In addition to his fervent commitment to achieving excellence in his field, Mr. Morgan proudly serves as Major in the 111th Attack Wing, Horsham Naval Air Station, of the Pennsylvania Air National Guard. Mr. Morgan currently serves as the Director of Military Equal Opportunity. In 2016, Mr. Morgan was the recipient of the Philadelphia Business Journal, Veteran of Influence Award.  He was named the 2008 & 2009 Non-Commissioned Officer of the Year, and is the recipient of a Commendation Medal from the United States Air Force.
---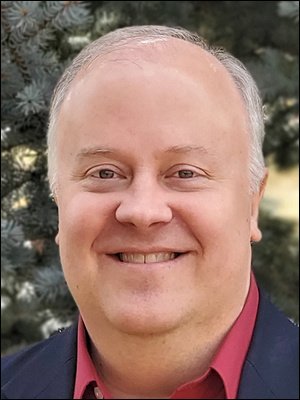 Marty Matheson, Secretary
ScenicView Academy
Marty is the Executive Director of ScenicView Academy in Provo, Utah, which is a nonprofit that serves young adults with Autism and other neurodiversities. In addition to the NAPSEC Board, Marty also participates on other local and national committees and associations. Prior to his appointment as Executive Director, he was the Clinical Director at ScenicView for 7 years. Marty is a Licensed Clinical Social Worker and was a therapist and administrator for 14 years in community mental health prior to joining ScenicView. Marty is an adjunct professor at Brigham Young University and Utah Valley University, teaching graduate and undergraduate students in Social Work and Behavioral Sciences. Marty enjoys providing therapy to adults through his own private practice and he loves training and supervising new therapists. Marty has visited 30 countries and has been to all 50 United States with his own travels and with several performing groups. He enjoys his hobby of acting in plays, films, and television productions.
Marty is very happy to be serving on the NAPSEC Board. He loves the opportunity to connect with professionals from many schools and programs. ScenicView Academy has benefited in many ways from being associated with NAPSEC including being accredited with NCASES.
---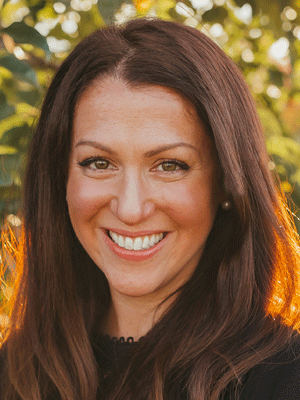 Elizabeth D.R. Becker, Esq., CASA Chair
Massachusetts Association of Approved Special Education Schools (MAAPS)
An attorney by profession with a career devoted to consensus-building, Elizabeth Dello Russo Becker was named in the spring of 2019 as only the third Executive Director in the 40-year history of the Massachusetts Association of Chapter 766 Approved Private Schools (MAAPS). She oversees all aspects of MAAPS' operations and strategy and serves as MAAPS' top liaison to state, local, and federal officials, regulators, and policymakers. Prior to MAAPS, Elizabeth served as senior legal counsel and Director of Community Relations and Government Affairs for the Massachusetts Port Authority (Massport), the 1,300-employee, $900M (annual revenue) quasi-public agency that operates Logan International Airport and airport and port facilities in Boston, Bedford, and Worcester. Prior to Massport, Elizabeth served for 6 years as a senior attorney and major project negotiator for the City of Boston in the administration of Mayor Thomas M. Menino.
She earned her juris doctor from Suffolk University Law School, where she focused on special-education law, and her bachelor's degree from Mount Holyoke College. A Boston native, Elizabeth as a girl attended MAAPS member Landmark School, which serves students in grades 2-12 with dyslexia and language-based learning disabilities. Elizabeth and her husband live north of Boston and are parents of three young children.
---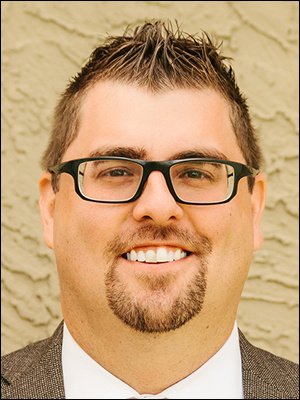 Jonathan Evans, Conference Chair
ACCEL
Jonathan Evans has been teaching and working with students with developmental disabilities including autism since 2001. Jonathan holds a Bachelor of Science degree from Miami University, a Master's degree in Cross Categorical Special Education from the University of Phoenix, and a Master's degree in Educational Leadership and Supervision from Arizona State University. Jonathan has been a Special Education administrator since 2011. Special Education is a passion of Jonathan's and there is nothing more exciting for him than seeing his students succeed. His educational philosophy is to make sure that all of his students achieve a life of dignity and self worth.
Jonathan enjoys spending time with his wife and four children. He also enjoys traveling internationally, outdoor activities, spending time in the mountains or at the beach, and watching his children play sports.
---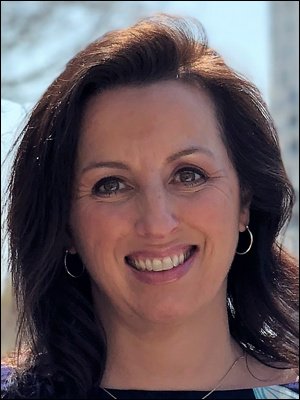 Jennifer McGlothlin-Renault, NCASES Chair
The Arrow Child and Family Ministries
Jennifer McGlothlin-Renault is the Senior Vice President of Maryland Operations for Arrow Child & Family Ministries and The Arrow Center for Education Schools. Jennifer joined Arrow in 1999 and has had the pleasure of serving in many roles. In her current position, Jennifer manages and develops Special Education, Treatment Foster Care, Residential, and Community Based programs for Arrow in Maryland. Jennifer earned her Master of Arts in Clinical Psychology from Towson University and her Masters of Education from Loyola University Maryland. Jennifer is certified in Reading and Special Education by the Maryland State Department of Education. Currently, Jennifer serves as a Commissioner for the National Commission for the Accreditation of Special Education Services (NCASES) and as a Board Member for the Community Behavioral Health of Maryland (CBH). Jennifer previously served on the Board of the Maryland Association for Nonpublic Special Education Facilities (MANSEF), as the President for the Maryland Association of Resources for Family and Youth (MARFY); and on the board for Maryland Nonprofits (MANO). As a representative of Arrow, Jennifer has presented at conferences hosted by the Texas Alliance, the Family Focused Treatment Association (FFTA), MARFY, and MANSEF. 
---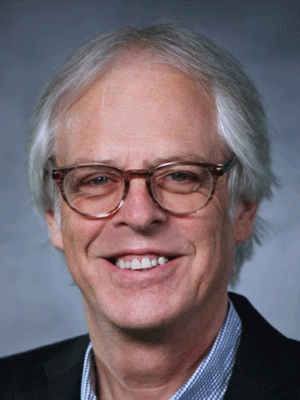 Ken Berger, At Large
Spectrum360
As Chief Executive Officer/Executive Director, Ken manages the day-to-day operations of Spectrum360, and advocates for public funding and legislation to support individuals with special needs. With decades of nonprofit leadership and direct service experience, Ken has focused on efforts to transform the entire social sector (philanthropy, nonprofits and for profit social enterprises).
 Ken serves on the Board of Directors of the National Association of Private Special Education Centers, ASAH (a statewide association of NJ private special education schools), the Alliance of Special Education Schools of Northern NJ, Grafton Integrated Health Network(a Virginia-based nonprofit serving children and adults with behavioral health challenges) and Able Angel (a nonprofit focused on driving more money to Able accounts which are tax-advantaged savings accounts for individuals with disabilities and their families). In addition, he continues in efforts to improve the social sector as a whole by co-hosting a podcast that launched over the summer of 2023 called "For Goodness Sake!" that helps nonprofits of all kinds to improve their performance.
---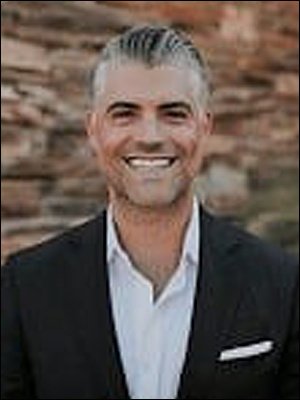 Ray Damm, At Large
ACCEL 
Raymond Damm has been working with ACCEL since March of 2016, starting as Chief Financial Officer and Chief Development Officer, and transitioning to the role of Chief Executive Officer in June of 2018. Ray holds a B.S. from The University of Virginia – Wise and an MBA from New York University's Stern School of Business. Having held executive positions in both the public and private sectors, Ray is driven to apply private sector best practices to sustainably address issues the public sector is driven to solve. This is especially true for underserved groups of individuals and those whose voice isn't heard. He is motivated by ACCEL's 400+ students and 100+ adults that overcome incredible obstacles each and every day. Outside of work, Ray is happiest spending time with family, making and repairing watches, playing golf and being in the mountains or on the beach.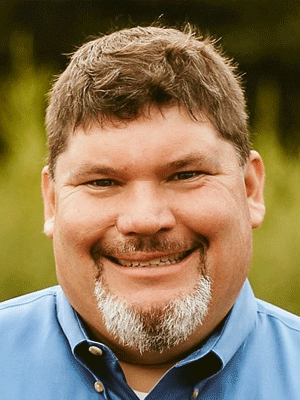 Dr. W. Allen Clark, At Large
Trousdale School
Allen began working at Trousdale School in 2011, a non-degree post-secondary program for adults, 22 years of age or older, with intellectual disabilities.  He has campus, transportation and education oversight.  His favorite jobs at Trousdale School are analyzing the student assessment data and building props for the annual musical.  Allen has a MBA from the University of Tennessee at Chattanooga, an Educational Specialist degree and an Educational Doctorate in Professional Practice degree from Lee University, plus a Lean Six Sigma Black Belt. Allen has been elected to the NAPSEC Board of Directors since 2018 and continuously served on the finance committee.  
 Allen's wife, Shannon (NCASES Commissioner), also works at Trousdale School and they have two teenagers. In his spare time, Allen serves on several boards including the Eagle Scout Board for the Ocoee District.  He especially enjoys watching TN Vol football, Go Vols!
---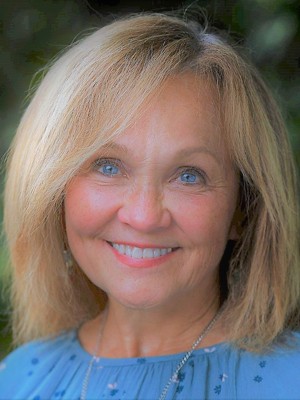 Helen Bosch, At Large
Vista Life Innovations
Helen Bosch is the CEO of Vista Life Innovations, a nonprofit center, empowering adults with disabilities through real life training experiences and human connection to the community. In her 30+ years at Vista Life Innovations, she has led its development and expansion, which now attracts adults with disabilities from all over the country. Vista is accredited by NCASES- National Commission on Accreditation of Special Education Services. Helen has a postgraduate degree in the field of disability services and serves as a Commissioner on NCASES. She has served on numerous Boards and Committees in Connecticut, designed to enhance the local communities as well as the acceptance of adults with disabilities and increase opportunities for those with neurodiversity. Helen has served on Adult Services and Public Policy Committees of NAPSEC. 
---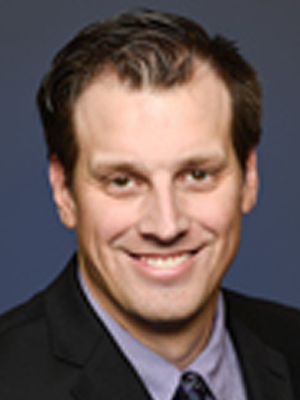 Jason Kudelka, At Large
Menta Group
Jason Kudelka is the Chief Operating Officer for the Menta Group.  We operate therapeutic day schools in Arizona, Illinois, and Texas.  Jason has been in special education for 15 years.  He has served as a special education teacher, principal of school, and now chief operating officer.  Jason has been heavily involved in hiring and staff retention within his organization and has made that a focus. Jason is involved at the state level and has been active as a member of NAPSEC. 
---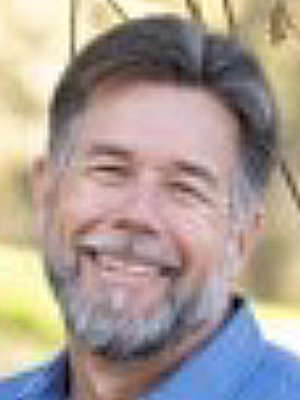 Dan Petrie, At Large
Mountain Valley Child and Family Services
Mountain Valley Academy
Dan Petrie is the Chief Executive Officer of Mountain Valley Child and Family Services and Mountain Valley Academy in Northern California.  Dan started his career as a direct care counselor at a small group home in a mountain community working with troubled teens.  He started at Mountain Valley during his undergraduate studies as a mental health worker and has worked in positions of progressive responsibility for the past 35 years culminating in being appointed CEO in 2015.  Dan has a BA and MA in Psychology, 1st and 2nd degree black belts in Kuk Sool Won, and is currently training for 3rd degree black belt. He has 5 children, 8 grandchildren and enjoys camping, hiking, kayaking – anything outdoors and active.  He lives with his wife of 24 years on her family's ranch in the foothills of the Sierra Nevada, which is also the location of Mountain Valley Academy.  Dan also serves on the board of the California Alliance of Child and Family Services as the chair of the Education Committee and as a commissioner for NCASES.  Dan still enjoys working with the students directly and leads a job training program for a few hours each week teaching vocational skills on fire mitigation and conservation projects around the ranch.